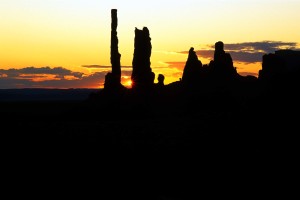 Navajo silver hallmarks are a term used to describe a signature that is stamped onto silver jewelry in order to label that piece of jewelry as one that has been crafted by a member of the Navajo tribe. These stamps, or hallmarks, convey information about who crafted the piece of jewelry in question. In some cases, the same hallmarks are used by members of the same family from different generations who have passed down the tradition of jewelry making to their children and their childrens children. Navajo silver hallmarks come in a variety of forms, from images of animals to various traditional Navajo symbols.
History of Navajo Silver and Navajo Silver Hallmarks
Although jewelry has been crafted by the Navajo peoples for thousands of years, Navajo silver making is a relatively new craft. According to historians, the first Navajo silver jewelry maker, or silversmith, was a man called Old Smith (or Atsidi Sani), who began making jewelry with silver around 1860. The earliest of Navajo silver making consisted of belts (known as conchas), bracelets, necklaces, and flasks. By 1900, Navajo silver jewelry included all forms of jewelry, such as earrings, pendants, and hair ornaments, as well. The early Navajo silversmiths obtained their silver from coins.
Navajo silver hallmarks first became used once Navajo silver making became more firmly established as an occupation and economic source for the Navajo. The first Navajo silver hallmarks were made by adapting tools for leather stamping. Since then, Navajo silver hallmarks have been crafted with specially designed tools for working with silver.
Navajo Silver Hallmarks Today
Navajo silver hallmarks can be found on nearly every piece of authentic Native American Navajo jewelry today. Navajo silver hallmarks have become one of the primary means for identifying a piece of jewelry and validating its authenticity. Examples of Navajo silver hallmarks include initials, names, whole words, images, symbols, or some combination therein. For example, a Navajo silver hallmark could be an image of a leaf, with the silversmiths' family initials inscribed above or below the leaf. Although primarily used to identify a piece of jewelry, Navajo silver hallmarks have become an art of their own, adding an individuality and mark of craftsmanship to every piece of jewelry.
If you have a piece of jewelry with a hallmark on it but are not sure whether it is one of the Navajo silver hallmarks, there are experts on Native American jewelry who can help. These jewelry experts can examine your Navajo silver hallmarks and determine when and where the piece of jewelry was made. It may also be possible to consult a reference list of Navajo silver hallmarks to look for the hallmark found on your item. Navajo silver hallmarks are important to properly identify as they can dramatically influence the value of your piece.